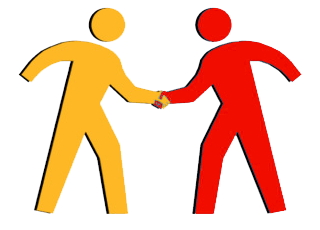 HR2B carefully selects reputable business partners that can offer a wider and deeper range of services to our customers and candidates. If your professional services firm would like to join this list, contact Tom Vovers today.
Executive Search Partners

We are a proud representative of Kestria, the world's largest alliance of boutiqueexecutive search firms in 'country'. Kestria's reach currently spans 40+ countries and90+ cities and counting. What sets us apart is our shared entrepreneurial spirit anddrive to deliver excellence in executive search.
Wherever the location, whatever the industry, we provide you with consistent first class service. With globe-spanning connections and local knowledge you have asingle point of contact for your international and local search requirements. Werecognise that every search has differing requirements and tailor our approach to fityour needs.
We've successfully completed 40,000+ searches for over 4,000 clients, servingeveryone from game-changing start-ups to major global players. 50+ nationalities,40+ languages spoken and 52% female-led businesses. This diversity enriches ourawareness of cultural differences – and means we have every imaginable basecovered with regards to industry, region and size of company.
Find out more on www.kestria.com
Indochine Counsel

Legal Advice
HR2B has been working with Indochine Counsel since 2006.
Indochine Counsel's objective is to provide quality legal services and add value to clients through effective customized legal solutions that work specifically for the clients.
Find out more about Indochine Counsel here
Cross Check

Background Screening and Verification Services
HR2B has been working with Indochine Counsel since 2011.
CrossCheck is the leading International Criminality & Regulatory Check Database and is one of its kinds in the world to offer an integrated solution.
Find out more about Cross Check here
Central Test

Personality Assessments Ability Testing
HR2B has been working with Indochine Counsel since 2011.
HR2B has been working with CentralTest since 2013
Central Test helps thousands of organisations worldwide to recruit the best candidates, develop talents and identify future leaders. Our personality and aptitude tests help you to reduce recruitments costs, save valuable time and increase productivity. Discover our most popular personality test: Professional Profile. Recruitment - Employee Evaluations - Career Management Skills Assessment - Talent Development
Find out more about Central Test here
Madison MacArthur Worldwide

Global Executive Search Partner
Madison MacArthur is one of Canada's top executive search firms. Consultants in human resources and executive talent management.
D&B

D&B Asia Pacific Partnerships
D&B (NYSE:DNB) is the world's leading source of commercial information and insight on businesses, enabling companies to Decide with Confidence® for 170 years. D&B's global commercial database contains more than 200 million company records and increasing. The database is enhanced by D&B's proprietary DUNSRight® Quality Process, which provides our customers with quality business information. This quality information is the foundation of our global solutions that customers rely on to make critical business decisions.
D&B provides solution sets that meet a diverse set of customer needs globally. Customers use D&B Risk Management Solutions™ to mitigate credit and supplier risk, increase cash flow and drive increased profitability; D&B Sales & Marketing Solutions™ to increase revenue from new and existing customers; and D&B Internet Solutions to convert prospects into clients faster by enabling business professionals to research companies, executives and industries. For more information, please visit our global website www.dnb.com.