CV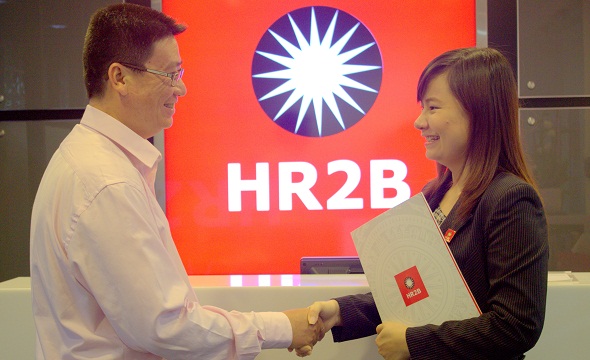 Should I submit my CV?
HR2B candidates are professionals or managers with a strong university level qualification, at least 3-5 years real world experience, and are "career minded", which means they think about their job as part of bigger career or life plan.
If you are a qualified, experienced professional or manager seeking to work in Viet Nam we want to know about you and you should submit your CV.
Click here to see the reasons why you should submit your CV to HR2B.
There are three ways to submit your CV, the good way, the better way and best way.
Good Better Best
There are 3 ways to submit your CV to HR2B;
Good - Email
Better - Apply for a current Job
Best - Upload to your HR2B Profile
This table compare the 3 ways
| Utilities | Email | Apply | Upload |
| --- | --- | --- | --- |
| Any file format | ✓ | ✓ | ✓ |
| Easy / Fast | ✓ | | |
| Consultant Review | | | ✓ |
| Add codes for easy finding | | | ✓ |
Email CV
A good way to submit your CV to HR2B is to simply email your CV to our Executive Search Administrators in Ho Chi Minh City, HaNoi and DaNang. They will enter this to HR2B systems. A specialist will call you if your CV comes up in a Search result.
Apply CV to a Job
A better way to submit your CV is to Search our list of currently available jobs. Find one that matches you and click "Send CV" button at the bottom of the page.
Your CV will go directly to the Executive Search Specialist in charge of that job. They will review your CV and will contact you if they feel your details match with our client needs.
Search Jobs
Upload CV
The best way to submit your CV to HR2B is to Join HR2B and create a profile. During the sign up steps, HR2B will prompt you to share information about yourself and your work life so far.
You enter your CV by uploading in any format as an attachment.
To increase your chances of being found, we encourage you to enter your CV details again in a 'text only' field that is used by our search algorithm.
To further increase your chances, we ask you to answer a series of questions about your self and code the answers.
Join HR2B
What is in it for me?
Sending your CV to HR2B will benefit you;
Be Found by our trained consultants for top jobs in your industry;
Be Accurate Ensure we have your latest skills and experience;
Be Part of the Community, connect with other career minded people.
What Happens to my CV?
Your confidentiality is important to HR2B. Your CV is stored securely on our private database. It is searched by our trained staff working on behalf of our clients. HR2B does not allow potential employers to search our database.
If your CV comes up in a search as matching with our client's needs, we 'apply' our CV to the Job Order. A trained HR2B Executive Search Specialist will contact you.
HR2B will only send your details to potential employers after meeting you and creating a 'matching report'. HR2B does not send your CV to potential employers without your knowledge and permission.
How does HR2B work?
HR2B matches people to our Clients job needs. As of March 2013 we are working on around 300 'Job Search' per month for around 900 clients. Each Job Search will involve approximately 10 or 20 people like you.
Our clients are usually top companies in their industry. They use our service as our matching process helps them find people that will stay with them longer than the industry average.
Only some of our Job Search activity is public each month through advertising etc. A large percent of our work is done through database search and networking.
What is a 'candidate'?
A candidate is a person who is willing and able to do a particular job and who fits with the company culture. To be considered for a job opportunity with HR2B you will need to demonstrate
You have the skills and experience required;
You are motivated to do that job;
You can fit in with the company 'culture' of the HR2B Client.
How does Matching work?
HR2B ESSiS computer system has proprietary software that helps our Specialists match you to our Client's job orders. This software creates a 'long list' of potential candidates.
Specialists are trained in finding and adding other candidates, through referral and networking and from their own lists of top candidates.
Once you are on the list for a particular job order, HR2B Executive Search Specialists are trained to quickly and accurately gather, assess and combine information about you and your career so they can create a "Matching Report" and present this to the client.
HR2B Specialists discuss your matching report with the client and recommend next steps (usually an interview with the Client).